I've worked with some amazing leaders over the course of my career. From many of them, I learned to let values drive the decisions I make. For these leaders, decisions were grounded in self-awareness and core beliefs. When something at work started to lower their confidence, they let their values remind them of who they were and what was important to them. These core values and beliefs helped them recall and cling to the reasons why they did the things they did. They were able to quell the noise of others' opinions and focus on the things that really mattered to them; there was no wavering in who they were or what they valued. The result: strong decisions based on a robust and deep sense of self-awareness and commitment to core values.
Other leaders I've worked with have struggled in this arena. Their sense of self-awareness is diminished, and they make decisions based on what might appear popular or correct at the time. They have not grounded their decisions in values; perhaps because they have not thought deeply about or defined their values. When leaders pay little attention to the things that are important to them, and start conforming to what others may or may not think, they're in jeopardy of harming their integrity. When challenged, they may surrender their viewpoint. They start to lose confidence in themselves and their contributions.
My district leadership team and I recently began to explore Brené Brown's book Dare to Lead. She defines a leader as "anyone who takes responsibility for finding the potential in people and processes and has the courage to develop that potential". To me, this speaks to our commitment to equity. To do this one needs to be aware, present, committed, and well-versed in their values. Without that commitment, the equity work will not thrive. We need to move from "I value all of our students. I am a good person" into a deeper understanding of and willingness to see the systemic structures standing as barriers to equitable outcomes that exist around us.
Brown tells us to "Lean into your discomfort". Engaging in the work of equity is meant to be uncomfortable. The discomfort comes when we engage in seeing and feeling our privilege. We all have privilege that we may not have taken the time to explore. We don't know the things we don't know; it takes deep reflection and time to truly understand how the advantages we have had have shaped our lives and experiences. Recognizing our privilege brings feelings of discomfort, and we have to have dissonance in order to learn and grow.
Privilege can stand as a barrier to equitable school outcomes. But there are other systemic barriers such as the classrooms, the curriculum, and the policies; the hiring practices, the student assignment processes, and how we give precedence over some holidays and not others; the books we share, the ways in which we communicate, our pedagogical methods, and our approaches to discipline — in essence, everything that happens in school can serve as a barrier or a window to opportunity.
Schooling in the U.S. has not changed much since our nation's inception. Hundreds of years ago, schools were conceptualized and designed to educate White males; reinforcing and upholding their place in society. Many of the systems put into place then, have largely influenced the practices of today. If we are not keenly aware of the systems and structures still in place, we remain ignorant and complacent. If we are not actively disrupting the parts of the system that remain oppressive, we are upholding and advancing them.
This means starting with ourselves. If we think we have a pretty good handle on equity, and that there's not much more to learn; that is the surest indication that we have lots more work to do. As educational leaders who want to interrupt this system, we have to get racially uncomfortable and be willing to examine the effects of our decision-making. This includes reflecting on why we feel a sense of denial, anger, defensiveness, or self-pity whenever we are asked to collaboratively explore topics related to equity.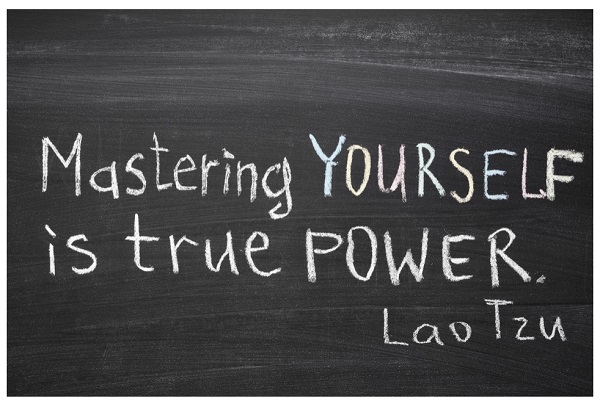 For many of us, it's tough to respond constructively when our racial positions are challenged. Because we are rarely challenged in this area, we tend to be taken aback and often minimize or ignore both the message and the feelings that are conjured up as a result. Often, we find ways to push back in order to regain our sense of balance or wholeness.
Even the most well-meaning individual allows unconscious thoughts and feelings to go untapped. This passivity can be ethically problematic and can undermine our fundamental work—to improve outcomes for our students.
Recently, quite a few members of my district's Academic Leadership Team used an online tool called the Implicit Association Test (IAT), put out by Project Implicit, to learn more about our unconscious biases. Project Implicit was founded in 1998 by three scientists – Tony Greenwald (University of Washington), Mahzarin Banaji (Harvard University), and Brian Nosek (University of Virginia). The test required us to rapidly classify words and images as "good" or "bad." Using smart phones or our laptops, we made split-second "good/bad" distinctions between words like "love," "joy," "pain," and "sorrow", while at the same time sorting images of faces that were distinctly diverse. The test uncovered implicit biases by identifying changes in our reaction times that occurred with different sets of directions and tasks related to pairing words and faces.
Many of us were more than a little surprised at our results. We each felt like we had spent a great deal of time interrogating our sense of self and digging deep into our values and beliefs. Collectively, we felt like we had a great deal of self-awareness about our biases prior to taking the IAT. Instead, what we learned is that we've likely been compensating for some deeply innate biases we hadn't actually considered.
There was both dissonance and discomfort as we read through the results of the particular tests we took. For many of us, that dissonance surfaced as shame. Brené Brown writes about the actions we take to "armor up" when we feel shame. She calls them shame shields:
Moving away: Withdrawing, hiding, silencing ourselves, and keeping secrets.
Moving toward: Seeking to appease and please.
Moving against: Trying to gain power over others by being aggressive, and by using shame to fight shame.
She goes on to explain that there are ways we can become shame resilient. We can start by:
Recognizing and Understanding our Shame Triggers: When we understand our shame triggers, we are less likely to armor up, and we are more likely to engage fully in exploring our unconscious biases or in examining systems of oppression. For our team, taking the IAT was a first step in exploring our unconscious biases. We had to dig deep to determine if we were going to accept the results, or dismiss them as inaccurate, or worse, as a hoax.
Practicing Critical Awareness: When we understand our shame triggers in a larger social context, we are more likely to embrace the discomfort. For many of our team members, it involved being aware of the tension and responding appropriately when we felt our heart rate increase or when we began to joke about the results to break the tension.
Reaching Out: When we understand that feeling alone in our shame is unhealthy, we are more likely to reach out to others and process our feelings with them. There were lots of private hallway and office conversations that happened days after taking the IAT. Folks needed to process more after the information sat with them and the discomfort seeped in more deeply. When we reach out to others, we can begin to end the shame and start to rebuild our sense of self.
Speaking Shame: When we bring language and story to the shame we feel, we are actively working to destroy it. Shame loves silence; this is where it thrives. In the case of our team, actively sharing our feelings after taking the IAT was helpful in our desires to move forward with the new knowledge we had about ourselves; and more importantly, with a renewed commitment to doing the hard work involved in equity.
In moving forward with our equity work, we must "Dare Greatly" and "Be Brave" and have courage to stand in our integrity. We have to deeply understand our values by naming them and operationalizing them. That is, we have to define what living our values looks like in our daily lives and in our work with one another. If we believe that all children have the right to an excellent education, then we must make the commitment to understand ourselves in the context of our work related to equity. If we believe that we are doing what is good and right for our students, staff and community, then we must hold ourselves accountable by knowing, naming, and "living into our values". This includes demonstrating courage by calling out the actions of ourselves and others that stand in the way of progress.
What is your commitment? How do you respond to the discomfort? In what ways are you demonstrating integrity? Brené Brown sums it up nicely in the following quote: "Integrity is choosing courage over comfort; choosing what is right over what is fun, fast, or easy; and choosing to practice our values rather than simply professing them."
Integrity is about knowing our core values and letting them drive our work and the decisions we make. It's about staying grounded in self-awareness and being willing to experience discomfort as we stretch ourselves and grow as leaders. There's no time better than now to embrace our values and discomfort, and do something positive with the leadership positions we hold. Our students shouldn't have to wait any longer.